Our story
Dear Charlotte is a young jewelry brand born from the passion of its creator, Vanessa, to vintage jewelry that reminded the softness of former days. Carriers of memories, its collections are inspired by romantic universe.
Transcended by the purity of lines, their fineness and their delicacy, cameo, medallions and hand-engraved lenses become timeless. This is the magic that operates Dear Charlotte with its collections "Louis XIV", "Marie-Antoinette" or "Josephine"...
Rings, bracelets, necklaces and earrings are gilded in fine gold and then sandblasted to give this noble aspect and sensual old jewelry. Dear Charlotte offers her jewelry at affordable prices so that each could reinvent its own history.
Every collections are available at Dear Charlotte's showroom at 28 rue Boissy d'Anglas, Paris 8 and on www.dearcharlotteshop.com
Workshop / Showroom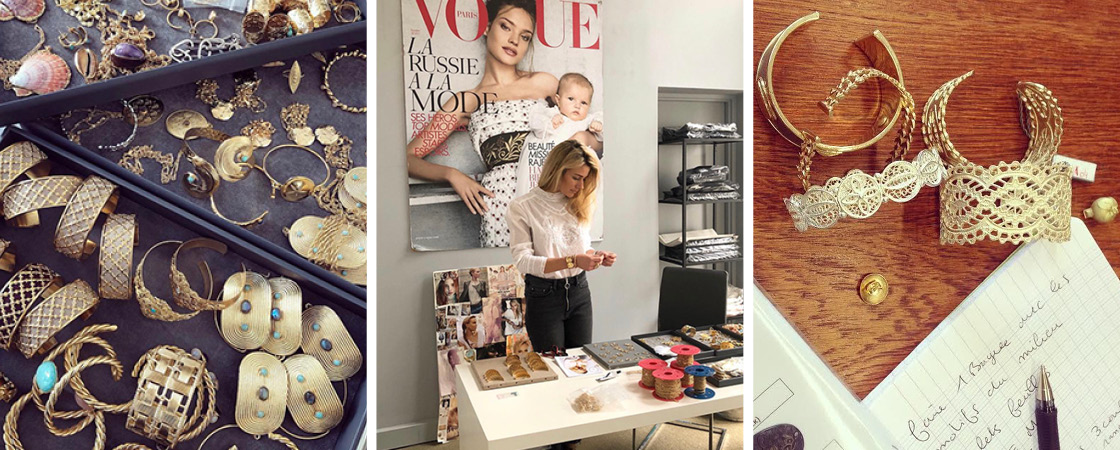 All our jewelry is made in France in our workshops and the stones still set are assembled by hand in our Parisian showroom..
Variations
Dear Charlotte is also ... a variation of our brand with children's jewelry, a selection of accessories as well as a capsule collection of "Pure White" blouses to be found twice a year on the eshop and in our Parisian Showroom.
Collaborations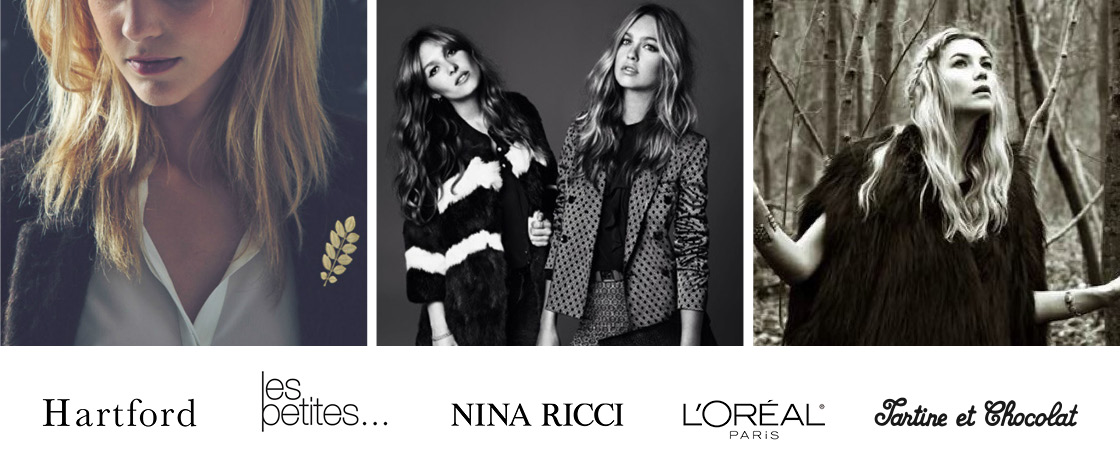 In 10 years of creation, Dear Charlotte has been able to collaborate with different brands in the world of fashion and beauty (L'Oréal, Nina Ricci) by creating jewelry capsules, branded gifts or recurrent collections to be found in partner brands shops (Les Petites, Hartford, Tartine et chocolat...).
Lookbooks and Advertising campaigns
Extract from our most striking visual campaigns with our muse, Charlotte Poutrel + video of one of our shoots.